The location filter is a new innovative way to refine your search even further when looking for art and antiques on thesaleroom.com. When you search for an item you will find the location filter under 'Refine your search' on the left panel.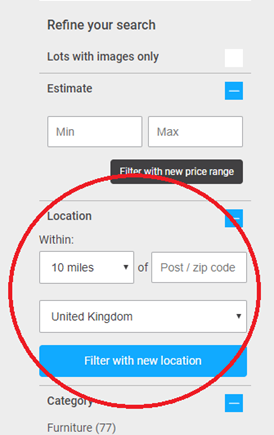 How do I use it?
Select the size of your search radius from the drop down menu.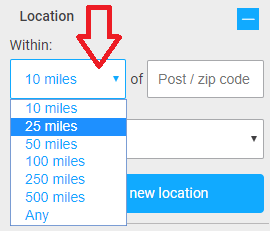 Enter your postcode and ensure that the country is correctly selected.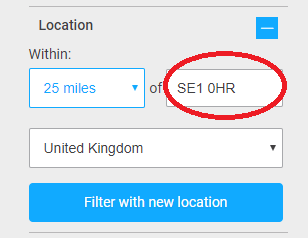 To refine your results click on 'Filter with new location'.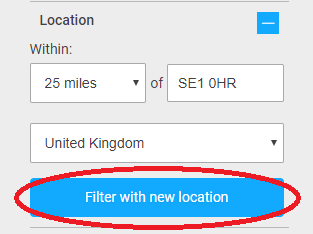 Why is this useful?
This is an easy way of finding lots within reach of your location if you prefer to view the item in person before bidding.
If you would like to collect your items in person instead of organising delivery.
You can make the radius of this search as wide as you like depending on how far you are able to travel.
You can enter any post code of your choice – this could be your office, your home or a friend's location – to view items in your chosen area.
How does is the distance calculated?
This feature does a radius search using your preferred postcode as the central point. It is the equivalent of drawing a circle with a compass on a map. Please bear in mind that this may differ slightly from the number of miles by road.