We know how fast things happen in a timed auction, so we've added a bid box for you to place your bids directly from the auction catalogue page once approved in a Timed auction. This feature is available in both list and grid views.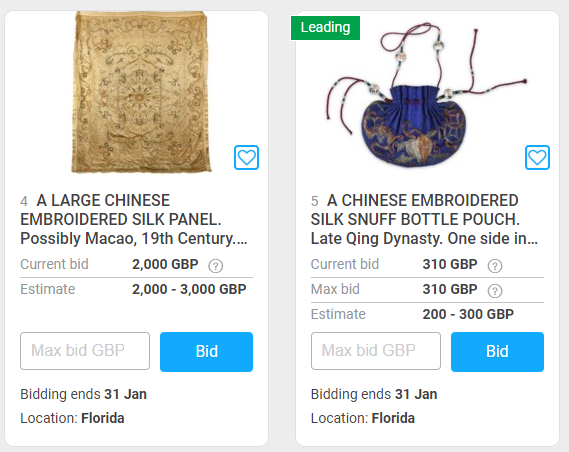 After inputting your Max Bid amount, you'll see a pop-up that asks you to confirm the bid being placed. This gives you the opportunity to read the full lot description and double check your bid amount before placing the bid.
Clicking 'Cancel' will close the pop-up and no bid will be placed.
Clicking 'Confirm' places the bid.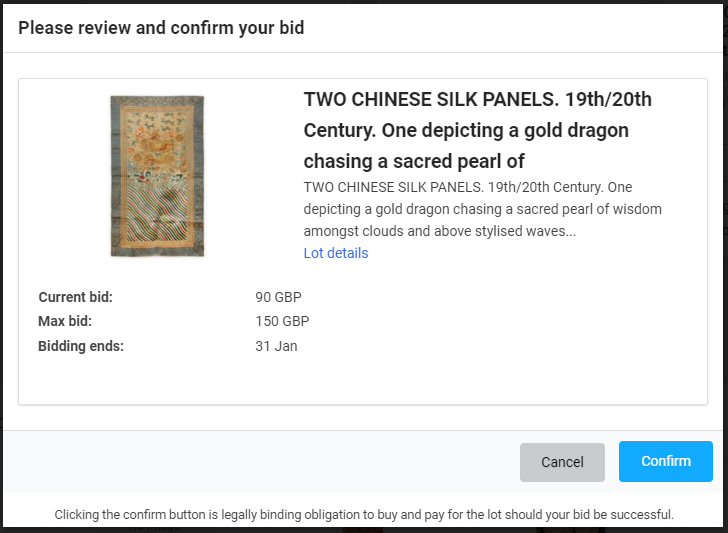 If your bid is successfully placed the pop-up will automatically close and you will get a leading label on the lot, and a temporary message will confirm the bid has been placed.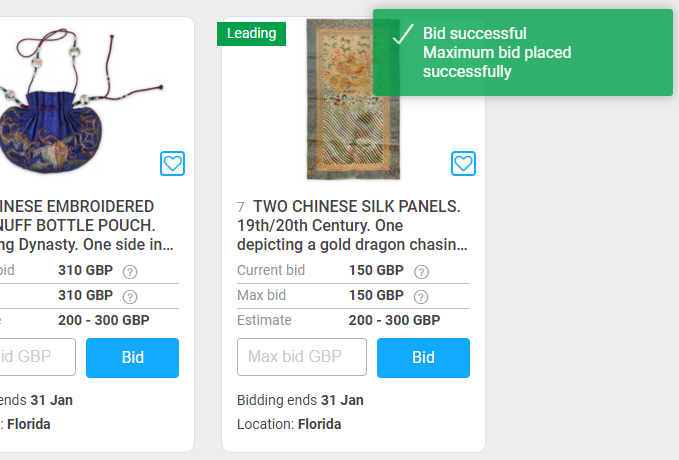 If the bid can't be placed (i.e. less than the next minimum bid, or off increment) you will see a notification message advising what needs to be changed and you can edit your bid.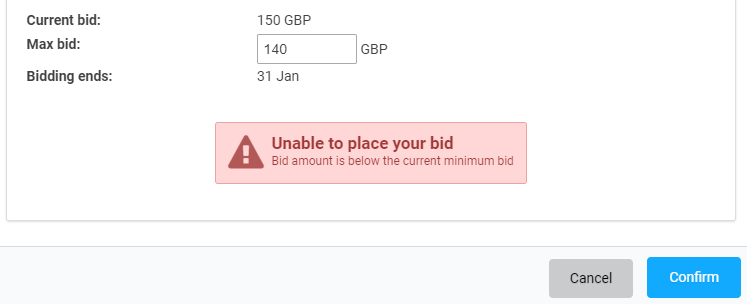 Of course you will still be able to place bids on the lot page as you've always done.
Please note:
Quick Bidding is currently only available on Timed auctions.
You will not see the Quick Bidding format on Live auctions or search results pages.
You will not be able to see Quick Bidding until you are approved for the auction.